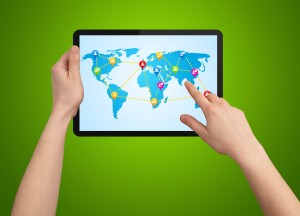 Looking for something unique? Ultimate Excursions Travel invites you to take a closer look at one unique U.S. destinations, the Meramec Caverns.
Dubbed "Missouri's Buried Treasure" the Meramec Caverns are home to the largest commercial cave in the state of Missouri. That is saying a lot when the state is known for being home to more than 6,000 surveyed caves. The cavern is open year round and offers an interesting, affordable vacation spot for travelers in search of an out of the ordinary experience. Guided tours are led by trained rangers familiar with the history of the caves. The caves, which were used by Osage Indians as a form of shelter in the 18th century, were 'discovered' by French explorer Phillip Renault, who thought he was being led to caves full of gold.
Meramec first became a popular attraction to locals in the 1890s when they were used as place to hold gatherings in order to avoid the harsh heat of the Midwest summers. The large, cool room inside the cave was big enough to accommodate large crowds, as well as dance floors in the center of the room. In 1933 a young man by the name of Lester Benton Dill purchased part of the cave from its previous owner with the intention of developing it into a place of entertainment for the public. He quickly found that there was a larger cave behind the area that he owned. Once he was able to get in and explore this section he discovered a formation dubbed "The Stage Curtain." This 70 feet tall formation became the centerpiece of his business and drew in hundreds of visitors once open.
A unique piece of American history is connected to the caverns as well. In the early 1940s, owner Dill pioneered the first bumper sticker. At the time they were referred to as bumper signs, as the glue needed to adhere them to cars did not yet exist. Dill had staff tie signs on the bumpers of the guests while they explored the caves, thus giving him free advertising and his visitors a free souvenir.
To explore the caverns and learn more about this piece of American history head 60 miles west of St. Louis, to exit 230, near Stanton, Missouri. Hours vary depending on the time of the year. Ticket prices range from $11-$21 with group rates available for parties of fifteen or more. Rates are subject to change.