Michigan is a state known for a lot of things…
A state that is known for its natural beauty and serene landscape so it should come as no surprise that it is home to a number of calming retreat centers. Located throughout the state these multi-faith centers offer guests the opportunity to get away from the hustle and bustle of their everyday lives and experience peaceful solitude in natural settings. Here are a few of the top Centers to explore for a weekend getaway.
Mother's Trust Ashram and Retreat Center: Ganges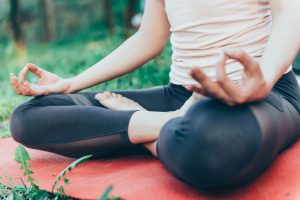 The Mother Trust Ashram, Ramakrishna Sarada Universal Temple, is a Hindu/Indian temple that is in the tradition of Yoga Vedanta in Michigan. This Ashram is for those who seek to understand the wonders of the spirit and are in need of a place to discover themselves. This is a spiritual community that dedicates itself to interfaith study and promotes equality in all faiths, genders, and nationalities. The Center focuses on body, mind, heart, spirit, health, and wellness. Overnight retreats have a suggested donation of $35 per person. Guests have access to the Walk Interfaith Trails, nearby sand dunes, yoga studios, beaches and is close to the artistic colony of Saugatuck. Additional information is available at motherstrust.org.
Self-Realization Meditation Healing Centre: Bath
This Center is open daily for those who seek to find peace, balance and reflect and renew themselves. It offers meditation and silent prayer at no charge to the public and welcomes those of all faiths, ethnicities, and backgrounds. If you are interested in participating in a guided retreat, there are several scheduled throughout the year. There is also an opportunity for personal retreats and accommodations available for those who wish to spend extended time on the grounds for personal contemplation. Course and workshops focus on natural spiritual healing, ways to prevent burnout in our daily lives, coping skills, and healing courses. To learn more go to selfrealizationcentremichigan.org.
Still Water: Buchanan
Still Waters believes in the healing power of silence, solitude, and spiritual companionship. Established in the late 1980s this Christian retreat center is located in a secluded rural setting in southwestern Michigan. It includes three small lakes, flower gardens, and a couple of hermitages located in the woods. This is an ideal place for those seeking a silent treat, a group retreat, or to get away for some one-on-one time for self-reflection. Additional information about the Center is available at stillwaters.org.