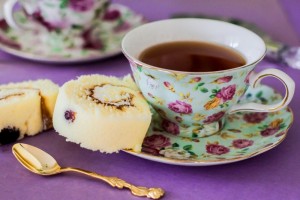 If you are traveling to London why not participate in one of the country's favorite pastimes, tea time? Although any Brit worth their salt drinks tea any time of day, one of the best times to go is for afternoon tea. Enjoy a real cup of tea and a light snack of scrumptious scones and finger sandwiches, just like Londoners of old and make the most of your vacation experience. Ultimate Excursions invites you to take a closer look at 3 of London's best destinations for tea.
One of the loveliest places to have tea in the city is at Sanderson London Hotel. This family owned and run boutique hotel puts on a great tea service and offers an exceptional time. Try not to fill up on scones and finger sandwiches as the best part of the tea comes at the end when they bring out the dessert trolley. You won't want to miss out on any of these scrumptiously divine treats.
Pantry at 108 on Marylebone Lane is a perfect place for those that are gluten or lactose intolerant to partake in afternoon tea. The chefs have designed a menu with gluten free sandwiches and gluten free scones, so feel free to enjoy without the hassle of an upset stomach. Their desserts are also available gluten free and are made primarily from ground almonds, eggs and honey. They then make delightfully flavored concoctions with coconuts, dates, cocoa and blueberries. They offer loose leaf tea, and for those that aren't looking for this staple of the afternoon, why not enjoy a glass of champagne? Make tea time even more interesting.
One of the most iconic places to grab afternoon tea is at The Ritz in London. It is one of the most lavish of high tea. You'll be sat in The Palm Court among the tinkling of cups being sat back in their saucers and the tickling of the ivories of the resident pianist. You can choose from 17 loose leaf teas, and an abundance of finger sandwiches and scones.
You will feel like the Queen or even a King as you participate in afternoon tea. It's a great way enjoy an afternoon with one of Britain's favorite beverages. Make the most of your time in this historic city by doing something which has roots dating back to London's earliest history.