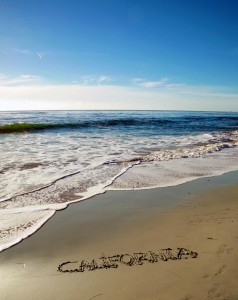 The Mamas and Papas sang about California Dreamin' decades ago, yet the song still resounds today. Whether it's a winter day or not, there is no better place to catch the sun then on a beach in California. Here you will find hundreds of iconic Pacific Coast beaches some well-known and others yet to be appreciated by the masses. If you will be heading to California on a trip, make time to check out a few of California's best beaches and begin with these three Ultimate Excursions.
Santa Monica Beach and Pier are the quintessential SoCal Beach experience. It is the perfect destination for those seeking what anyone and everyone think of when they hear Cali beach. With trees and wide swaths of sand as well as surfers eager to catch the perfect wave, you can't go wrong with a visit here. In addition to the beach, Santa Monica Beach also offers the picture perfect pier. There is a Ferris wheel, ocean front dining, and plenty of tourist shops making it perfect for almost everyone.
One of the most famous beaches on the West Coast is Venice Beach. The area includes the beach, a boardwalk, a bike trail, volleyball courts, Muscle Beach, tennis courts and basketball courts. The basketball courts have been home to many NBA players throughout the years. Located at the southern end of the beach is the Venice Fishing Pier. The Breakwater located north of the Venice Pier, is an acclaimed local surf spot. Venice is most famous for its circus like boardwalk. You will find everything from funky shops to street performers that offer music, fortune telling, and even a stand-up routine. It might be the best place in the world to people watch.
For those looking for the perfect sunset stroll look no further than the Point Lobos State Natural Reserve. It is located where Monterey Bay ends and Big Sur begins. The colors of the ocean here are an array of stunning blues and greens and teeming with playful seals, sea lions and sea otters. For some of the most stunning views of the California coast walk along one of the coastal walks. The resplendence of the sunsets and the Cypress trees twisted beauty in relief will have you in awe.
There are more than enough Californian beaches to choose from. These are the top essentials on everyone's wish list when it comes to beach bound. They're a perfect pick for you to lay your beach blanket or go for a meandering stroll and take in the scenery.