Sonoma County is home to over 400 wineries and 17 distinct wine-growing sectors.
Each of these areas allow vineyards to produce a wide variety of wines, each distinctively different and equally amazing. Most of the wineries offer tasting rooms with free samples and the opportunity to tour the vineyards and production room. In addition, they offer beautiful landscaping, musical performances, and charming locations to sit back and enjoy your selection. Perhaps the hardest thing to do is select which vineyard to visit. Here are a few of the most popular spots in the valley.
Rodney Strong Vineyards
There are a lot of reasons to visit this winery including its location, superb wine, and its iconic Summer Music Festival. In the past artists like Chris Isaak and Chris Botti have graced the stage, as well as other big named jazz performers. The lawn setting creates a perfect spot to chill out, relax, and enjoy a bottle of their award-winning wines. The vineyard is located at 11455 Old Redwood Highway, in Healdsburg.
Buena Vista Winery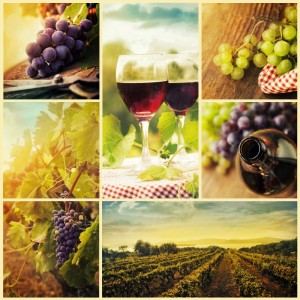 Both the oldest commercial winery in California and the birthplace of its modern wine industry, this is a must see on any connoisseur's list. In 1857, count Agoston Haraszthy built a stone winery on the property and planted some of Europe's best vineyard cuttings into the California soil. The rest, as they say, is history. The Winery is located at 18000 Old Winery Road in Sonoma.
Ferrari-Carano Vineyards & Winery
If you are seeking an elegant environment to accompany your winery experience, then this is the place for you. With finely manicured lawns and opulent-chateau-style buildings, this winery is the perfect representation of elegance. Owner Don Carano believes that "Great wine begins in the vineyard," and has developed labor intensive ways in which to ensure that they produce the best wines possible. Visitors can find the winery at 8761 Cry Creek Road, in Healdsburg.
There are many, many more vineyards to explore throughout Sonoma County. For a listing of places to visit, links to the wineries, suggestions for lodging and dining, and some general information about the area, check out sonomacounty.com.